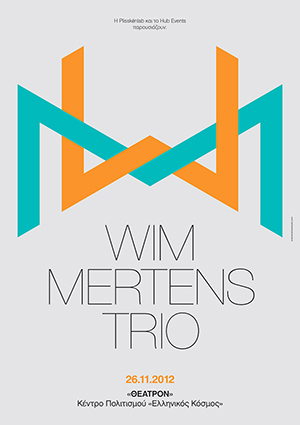 Wim Mertens live in Athens
Wim Mertens
2d October 2010 & 26th November 2012
Megaron – The Athens Concert Hall
The Belgian composer Wim Mertens (born 1953) is an international recording and performing artist who has given countlessconcerts, as a soloist and with his ensemble,all over Europe, North and Central America, Japan, Thailandand in Russia.He initially studied atthe Conservatory of Brussels and graduated in political and social sciences at the K.U.Leuven and Musicology at the R.U. Gent.
Mertens is also the author ofAmerican Minimal Music (1980), the first book todeal in depth with theschool of American repetitivemusic. His early landmark albums are Vergessen and Struggle for Pleasure(1982), includingClose Cover, still one of his classics. In 1998,Mertens became the Cultural Ambassador of Flanders.
Since 1980,Mertenshas composed pieces in different formats, from short, accessible songs or Lieder to magnanimous and complex three-and four-partcycles, and for different settings: from solo piano to chambermusic ensembles and symphonyorchestra. He often writes for unusual instrumentations: twelve piccolos, ten basstrombones, thirteen clarinets. Since his recording debut in 1980, titled For Amusement Only, an electronic composition for pinball machines, Wim Mertens has released more than 65albums.