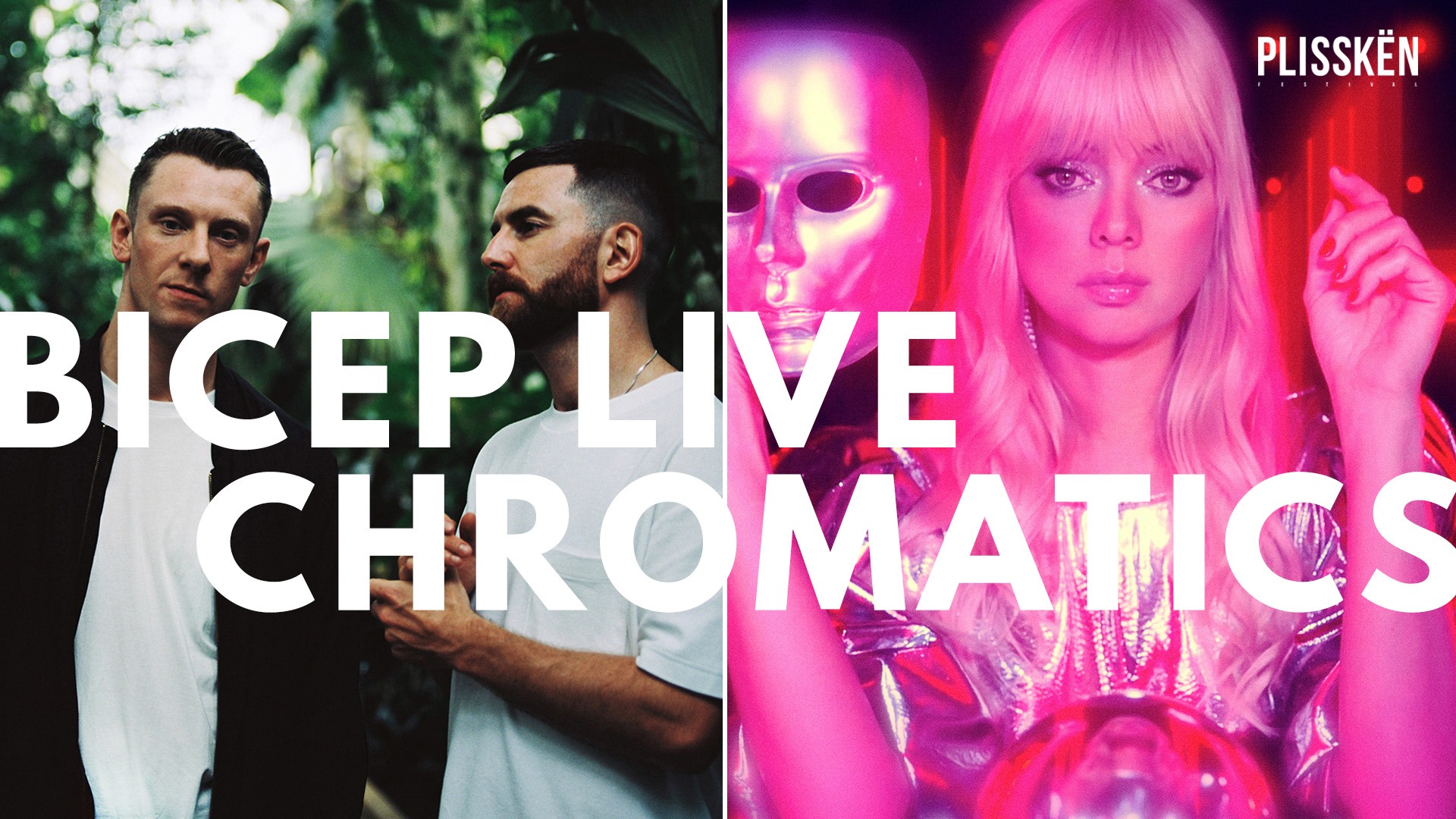 Chromatics + Bicep live in Athens
Plisskën Festival
13 + 14 June 2020
18:00
14 June 2020
ITALIANS DO IT BETTER ❯❯ Cinematic synth band CHROMATICS will finally take over our stage on Sunday 14th June 2020 plus many more acts to be announced!
➤ CHROMATICS
With their debut album, Night Drive, the four-piece band from Portland, Oregon caused quite a stir presenting us with wonderful melancholic melodies, spheric synth sounds and hypnotic vocals. With a cover of Kate Bush's "Running Up That Hill", the band simultaneously revealed a closeness as well as a distance to genre-coining musicians. Scattered guitar reverb and deep synth parts are key elements of the new Chromatics record which lead the band to the darker side of Dreampop – and we 're gladly following them down that path. Seeing one of their acclaimed live performances particularly highlights the bands' rich sound cosmos. In March 2012, Chromatics released their album Kill For Love, securing their role as a landscape-defining band and earning a place on many publications' year-end lists, including Pitchfork's top ten albums of 2012. Gorilla vs. Bear called Kill For Love their number one album of the year. Various songs from Kill For Love would eventually be featured in television shows such as Mr.Robot, Riverdale: Season 1 (Original Television Soundtrack), @Bates Motel, Gossip Girl, Parenthood, and 13 Reasons Why (A Netflix Original Series Soundtrack). Seventh studio album Closer to Grey was released in October 2019.
Links:
Website – www.italiansdoitbetter.com
Facebook – www.facebook.com/CHROMATICSBAND
Twitter – www.twitter.com/chromatics
Instagram – www.instagram.com/chromatics
IN BICEP WE TRUST ❯❯ FEEL MY BICEP ❯❯ House music heroes, BICEP, are your next headliners on Sun 14 June delivering a stunning and innovative electronic soundscape with their exclusive live set!
➤ BICEP live (UK)
As producers, DJs, label founders and avid record collectors, the London-based Belfast-born duo Matt McBriar and Andy Ferguson have become two of the most trusted curators of electronic music in the past decade. Their signing to Ninja Tune in 2017 saw them make their most concise, articulate and daring musical statement yet, with the release of their debut self-titled album. The LP—which reached the top-20 in UK charts—was lauded by the likes of Pitchfork, NPR and Mixmag, who picked it as album of the year and put them on their front cover. It achieved that rare balance, working as well at home as it does on the dancefloor. A series of well-received singles, including 'Glue', 'Rain' and 'Vale' reinforced their ascendance and a remix of 'Opal' by iconic producer and DJ Four Tet made for one of the year's big dance 12"s.
They debuted a new live show in 2017, which has graced some of the most revered festival stages around the world including Glastonbury, Coachella, Sonar, Pitchfork Festival and Primavera, as well as sold out headline shows across the UK, Europe, North America and beyond; culminating in a triumphant three-night sold out run of shows at Printworks at the end of 2019, the finale of which was recorded by Resident Advisor for their 'RA Live' series. Following the announcement of their first live performances in over a year at London's O2 Academy Brixton on 27th and 28th March—both of which sold out in a matter of minutes—and ahead of their first headline UK festival appearance at Field Day in July, Bicep will head out across the UK and Europe this April to perform their stunning, immersive live show. Bicep are also ambassadors for Youth Music, a charity that works to change the lives of young people through music and music production.
Links:
Website – www.feelmybicep.com – www.bicepmusic.com
Facebook – www.facebook.com/feelmybicep
Twitter – www.twitter.com/feelmybicep
Instagram – www.instagram.com/feelmybicep
>>The full programme will be announced on the 13th February 2020
➤Tickets:
Buy yours here: http://bit.ly/2REaY0o
◦Ticket Prices:
13 & 14 June 2020
Presale
Until 1st April: 29€ per day // 50€ two-day
General Admission
34€ per day // 55€ two-day
➤Ticket Points:
Viva Wallet Greece
By phone: 11876
WIND Stores
Viva.gr Spot Technopolis City of Athens (entry via Persefonis str., Mon-Sat 11:00-19:00)
Αθηνόραμα
Reload Stores
Βιβλιοπωλεία Ευριπίδης – Evripidis Bookstores
Yoleni's Greek Gastronomy Center
➤Follow us
FB: www.facebook.com/plisskenfestival/
IG: www.instagram.com/plisskenfest/
TW: www.twitter.com/plisskenfest
SPOTIFY: https://open.spotify.com/user/plissk%C3%ABnfest
YOUTUBE: https://www.youtube.com/user/PlisskenFestival
➤Info
WEBSITE: www.plisskenfestival.gr
➤Venue
◦TBA