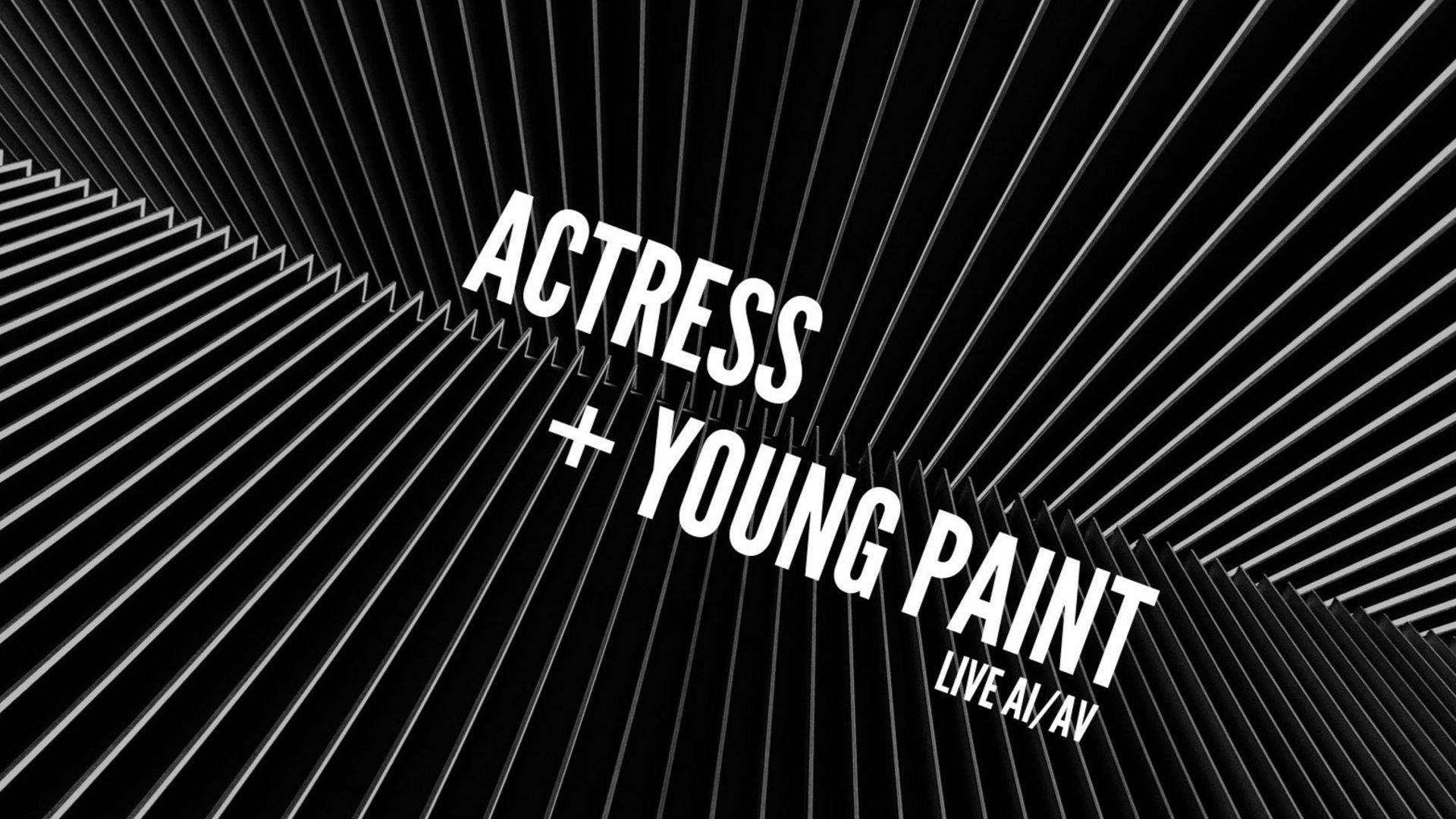 Actress + Young Paint (Live AI/AV)
ACTRESS + YOUNG PAINT
LIVE AI/AV
9 NOVEMBER 2019
MEGARON – THE ATHENS CONCERT HALL
21:00
Ticket Presale:
http://www.megaron.gr/default.asp?pid=5&la=1&evID=4642&fbclid=IwAR0dDt-FyCTYOUsbKhlih9zXavj-VCcllKSFrH12Dhx4qX_e6XCwrfNI_QI
Over – talented and unpredictable musician and producer Darren Cunningham is coming to Athens with his AI alter ego Young Paint, where he sets up his driving and restless electronic work of synths and software that will transport you into exciting new experimental compositions and improvisational ventures at Megaron Athens Concert Hall.
Links:
Website: www.wrekdiscs.com
www.whoisactress.com
www.ninjatune.net/artist/actress
Twitter: www.twitter.com/werkdiscs
www.twitter.com/ctress_a
Soundcloud: www.soundcloud.com/werkdiscs
Actress
Throughout his 15 year career Darren J. Cunningham (aka Actress) has established himself as one of the pre-eminent and singular voices in UK electronic music. His work has been released by a variety of different recording labels, which most prominently include Ninja Tune, Honest Jon's Records, Nonplus Records, and Werkdiscs, a label he co-founded in 2004.
In addition to his recorded work, Actress has been photographed by Wolfgang Tillmans, and the late celebrated photographer Lord Snowden. He has worked collaboratively on projects with White Cube artist Eddie Peake, Mehdi Lacoste, Dan Emmerson and Belgian visual artist Pierre Debusschere, as well as fronting campaigns for Fashion brands Acne and Cav Empt, during which he has performed sell out shows at The Barbican Center and Tate Modern London, Sonar Tokyo and Berghain Berlin.
Young Paint
Young Paint has been progressively learning and emulating the shadowy, unpredictable, UK bass- and rave-inspired music of Actress since early 2018. The AI-based character has spent time programming and arranging Cunningham's sonic palette, learning not only how to react to his work, but also to take the lead with the occasional solo.
For this show a life-size projection of Young Paint working in a virtual studio will parallel Cunningham's performance on stage, visualising their collaboration. The duo released a mini-album this October via Werk__Ltd. (a new collaborative label between The Vinyl Factory and Actress), which delivers a sneak peak of these improvisational ventures.
Tickets:
17€ – Lower Tier
12€ – Upper Tier
7€ – Discounted for Students, Unemployed & people with disabilities
Points of sale:
Box Office: Megaron – The Athens Concert Hall
(Vass.Sophias & Kokkali, daily 10:00-18:00 & Sat 10:00-14:00)
(Credit Card : +30 210 72 82333)
Public Stores
Venue:
Megaron – The Athens Concert Hall
Vass. Sophias & Kokkali
Athens 115 21
+30 210 7282000
Box Office: +30 210 7282333
www.megaron.gr