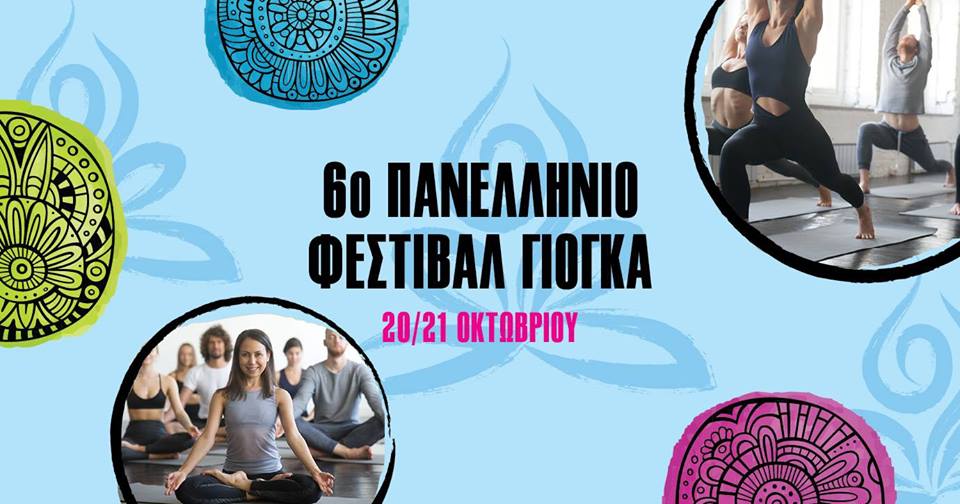 6ο Πανελλήνιο Φεστιβάλ Γιόγκα
Για 6η συνεχή χρονιά στις 20 & 21 Οκτωβρίου 2018 διεξήχθη το 6ο Πανελλήνιο Φεστιβάλ Γιόγκα με Θέμα "Πως μπορώ να βοηθηθώ – Πως μπορώ να βοηθήσω".
Τα μαθήματα / εργαστήρια του Φεστιβάλ πραγματοποιήθηκαν στους χώρους του The HUB Εvents (Αλκμήνης 5, Κ. Πετράλωνα – Μετρό Κεραμεικός), ενώ τα εργαστήρια παρουσίασης των σεμιναρίων του Συλλόγου Γιόγκα Ελλάδας θα γίνουν στο Σύλλογο Ελλήνων Αρχαιολόγων (Ερμού 134 – ΗΣΑΠ Θησείο).
Μια διοργάνωση του Light Of Yoga.
Περισσότερες πληροφορίες: https://www.facebook.com/events/431785620561614/?active_tab=about